The Wild Atlantic Concertina Week
Gaoth Dobhair, Co. Donegal, Ireland
21st – 25th May 2018
Céad Míle Fáilte | A Hundred Thousand Welcomes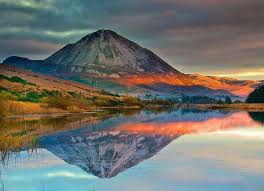 About the course:
→ A week spent exploring Irish traditional music on the concertina. It is aimed at improvers at intermediate level (ie: ability to play some reels and jigs at moderate tempo). The course will be taught on anglo concertina but other concertina systems are welcome. This week is for adult learners only, to come together to share, learn and challenge yourselves! To ensure quality and satisfaction, places are limited.
→  Daily group lesson with Caitlín Nic Gabhann. Particular attention will be paid to repertoire, technique, rhythm, ornamentation and chords.
→ A one-to-one lesson with Caitlín during the week. This is your opportunity to ask specific questions on your own progress and development.
→ Bed & Breakfast – Your own ensuite room at a local popular guesthouse is included in this price from Sunday 20th until Saturday 26th May.
→ Activities: We want to show off this beautiful area! Weather dependent, activities may include:
Boat trip to Gola island, off the coast of Gaoth Dobhair
Glenveagh Castle and gardens in the Glenveagh National Park 
and more…!
About the area:
Gaoth Dobhair is an area of unrivalled beauty in northwest Donegal, situated between the mountains and the sea along the Wild Atlantic Way. It is the heartland of the Donegal Gaeltacht, one of the main Irish-speaking areas in the country and boasts a rich music and song tradition, with acts such as Altan, Clannad and Enya coming from the area. Explore more at: www.gaothdobhair.ie
About the tutor:
Three time All-Ireland champion on concertina, Caitlín is a regular performer at festivals and in concert halls from North America all the way to Asia. She is also an accomplished dancer and has toured the world with Riverdance as a troupe dancer. Writing tunes since the age of ten, her compositions have been performed in the Cork Opera House and The National Concert Hall, Dublin and recorded by renowned musicians in Ireland and abroad. She teaches concertina annually at summer and winter schools in Ireland, Europe and USA and has performed with the RTÉ Vanbrugh Quartet, Paddy Keenan, Liam Ó Maonlaí, for Presidents and Royalty around the world, most recently at 'Ceiliúradh' in the Royal Albert Hall, London as a guest of President Michael D. Higgins. Her debut solo CD release, Caitlín was voted the 2012 'CD of the Year' award by tradconnect.com as well as being labelled the 'top Irish traditional album of 2012' by The Wall Street Journal.
Raised in a house full of music in Co.Meath, Caitlín learned most of her music from her father Antóin Mac Gabhann, a noted fiddler and fiddle teacher and his playing has greatly influenced her style and rhythm. Another great influence was Caitlín's concertina teacher, Meábh Ní Lochlainn. When it comes to dancing, Caitlín's mother Bernie is immersed in the Clare set-dancing culture and she passed a love of this on to her children – Caitlín being her dance partner at ceilís from a young age. Bernie and her brother John Murphy have influenced Caitlín's dancing greatly, as have Willie Keane, Aidan Vaughan and Tommy Browne.
A first class honours graduate of both University College Cork and Trinity College Dublin, Caitlín is currently concentrating on musical collaborations with the award-winning fiddle player and documentary maker, Ciarán Ó Maonaigh. She is also involved as musician and dancer with bands NicGaviskey, Birkin Tree, The Irish Concertina Ensemble.
'Of all the many fine Irish traditional albums released in 2012, hers is the best. Caitlín gets my vote as the top Irish traditional album of 2012'
 Earle Hitchner – Music Writer, The Wall Street Journal
*****
How much?
€850
includes:
☆6 nights B&B☆
☆Group Tuition☆
☆One-to-One Tuition☆
☆Activities☆
Plus one? No problem!
€350 includes: 
☆Extra person 6 nights B&B (room share)☆
☆Activities☆
(excluding tuition)
*****
Tips:
Tip 1: Why not fly into Donegal airport. Donegal airport is only 15 minutes from Gaoth Dobhair and was voted the second most scenic landing in the world by National Geographic Traveller in 2017. Twice daily flights to and from Dublin. Also flights to and from Glasgow. Get a window seat! Book with Aer Lingus at www.aerlingus.com
Tip 2: Come early to catch the CD Launch Concert of Caitlín's latest CD with Ciarán Ó Maonaigh and Cathal Ó Curraín on Saturday 19th May in Amharclann Ghaoth Dobhair. Promised to be a great night. Extra nights in the B&B can be arranged. Just ask! Here's what to expect:
Tip 3:  The B&B is walking distance from the Amharclann, where your daily classes will be. So unless you want to explore the area yourself, you won't have a need for a car.
We're here to help!
Any questions, just email info@concertinaweek.com and we'll get back to you as we can.