Hello friends,
Thank you for your excited interest in the Wild Atlantic Concertina Weeks 2022. I've now closed the sale. Both weeks are over capacity.
Thank you, Caitlín
Week 1: 30th May – 3rd June 2022
Week 2: 6th – 10th June 2022
About the course:
A week spent exploring Irish traditional music on the concertina. It is aimed at improvers at intermediate level (ie: ability to play some reels and jigs at moderate tempo). The course will be taught on anglo concertina but other concertina systems are welcome. This week is for adult learners only, to come together to share, learn and challenge yourselves. To ensure quality and satisfaction, places are limited. I recommend familiarity with ABC notation.
Bring a Friend!
We include a 'companion' package so bring along your spouse or friend and they can join in on the daily activities with us. All welcome!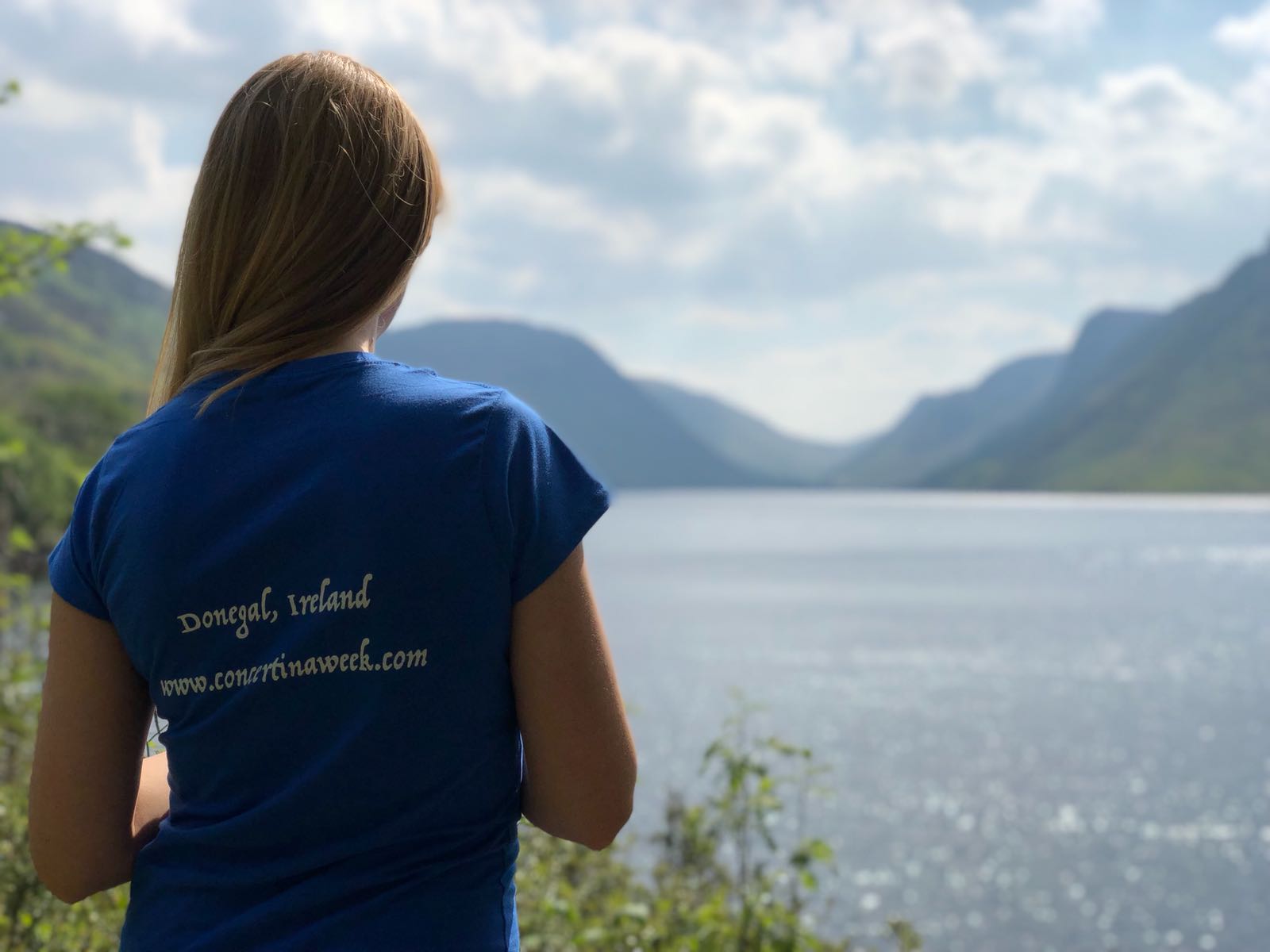 WILD ATLANTIC CONCERTINA WEEK 2018
WILD ATLANTIC CONCERTINA WEEK(S) 2022
Daily group lesson with Caitlín Nic Gabhann Particular attention will be paid to technique, phrasing, rhythm and ornamentation.
A one-to-one lesson with Caitlín during the week This is your opportunity to ask specific questions on your own progress and development.
Bed & Breakfast Your own ensuite room at a local popular guesthouse is included in this price for the week 6 nights.
Activities We want to show off this beautiful area! Weather dependent, activities may include: Boat trip to Gola island, off the coast of Gaoth Dobhair, 

Glenveagh Castle and gardens in the Glenveagh National Park, local music, culture and language and more…!
About the area
Gaoth Dobhair is an area of unrivalled beauty in northwest Donegal, situated between the mountains and the sea along the Wild Atlantic Way. It is the heartland of the Donegal Gaeltacht, one of the main Irish-speaking areas in the country and boasts a rich music and song tradition, with acts such as Altan, Clannad and Enya coming from the area. Explore more at: www.gaothdobhair.ie
About the tutor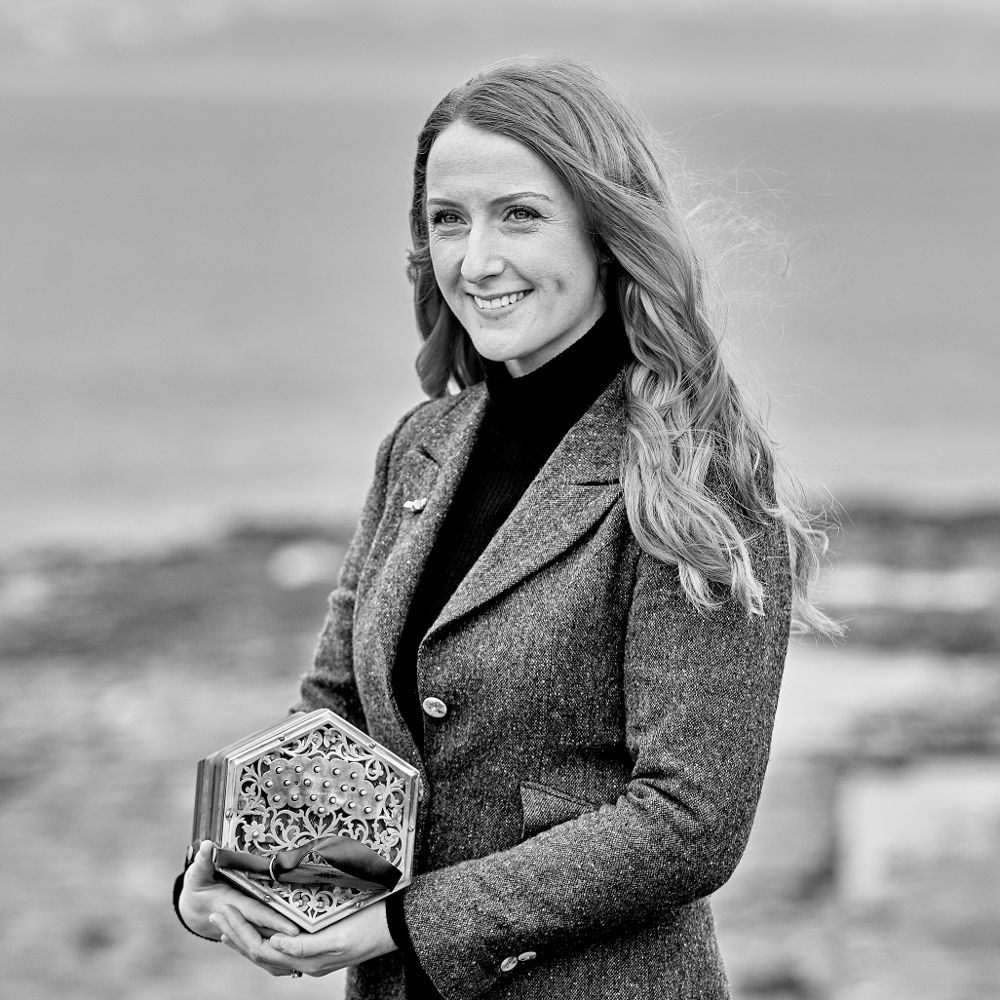 Three time All-Ireland champion on concertina, Caitlín is a regular performer at festivals and in concert halls from North America all the way to Asia. She is also an accomplished dancer and has toured the world with Riverdance as a troupe dancer. Writing tunes since the age of ten, her compositions have been performed in the Cork Opera House and The National Concert Hall, Dublin and recorded by renowned musicians in Ireland and abroad. She teaches concertina annually at summer and winter schools in Ireland, Europe and USA and has performed with the RTÉ Vanbrugh Quartet, Paddy Keenan, Liam Ó Maonlaí, for Presidents and Royalty around the world, most recently at 'Ceiliúradh' in the Royal Albert Hall, London as a guest of President Michael D. Higgins. Her debut solo CD release, Caitlín was voted the 2012 'CD of the Year' award by tradconnect.com as well as being labelled the 'top Irish traditional album of 2012' by The Wall Street Journal.
Read More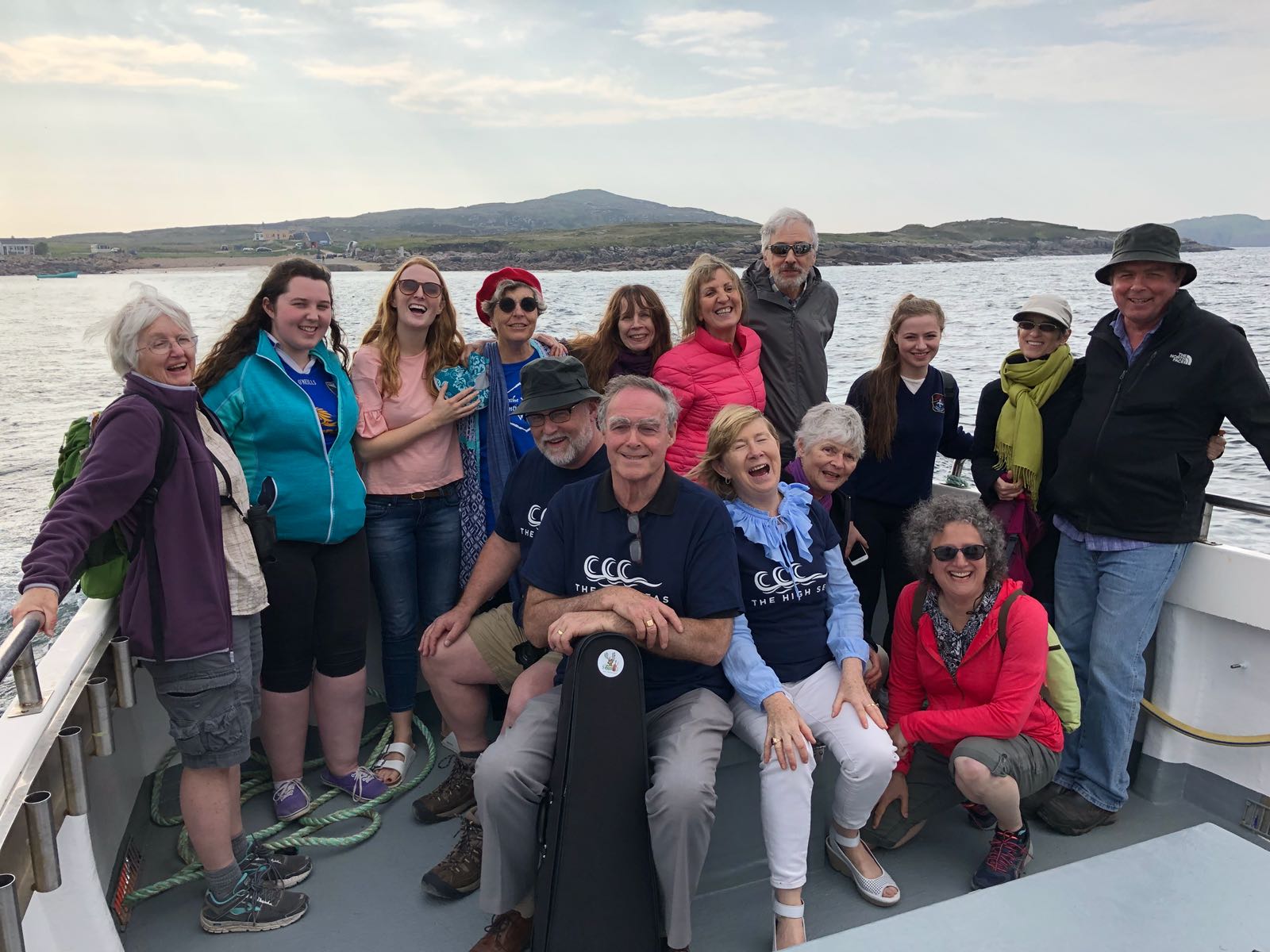 Wild Atlantic Concertina Week 2018 – Boat trip to Gola island
Tips:
Tip 1: Why not fly into Donegal airport. The airport is only 15 minutes from Gaoth Dobhair and has been voted the world's most scenic approach for the second consecutive year in 2019 in a survey conducted by private jet booking service Private Fly. Twice daily flights to and from Dublin and also flights to and from Glasgow, Scotland. Get a window seat! Book with Aer Lingus www.aerlingus.com for Dublin or www.loganair.co.uk for Glasgow.
Tip 2: The B&B is walking distance from the Amharclann, where your daily classes will be. So unless you want to explore the area yourself, you won't have a need for a car, except to drive to restaurants for dinner. (NOTE: This is not confirmed yet as some accommodation and venues have yet to reopen post-Covid. Will confirm closer to the time).
Tip 3: See the county while you're here! Donegal is a big county with breath-taking scenery. National Geographic named the county the coolest place on the planet in 2017! While we will explore the local area during the week, there is so much more to see in Donegal. Read for yourself here:
Irish Central (USA) on Donegal
We're here to help!
Any questions, just email info@concertinaweek.com and we'll get back to you as soon as we can.
---
Disclaimer: If it is necessary to reschedule, I will. I don't want to put anyone's health inn danger. It is impossible to say with confidence at this point that the weeks will be held in 2022, but I am hopeful. If I do have to cancel, I will of course refund you the payment OR you can hold your place for the next scheduled week. I will continue to closely monitor local and international virus progression and public health recommendations, hoping that we will reach a point that will allow us to safely have our concertina weeks in Donegal. I regret that it is this way, and that many of you that hope to come will be booking flights from afar, but this is the best I can do for now. We will all hope for the best.